Latest Provincial News
Clark Forrest Cryptic Council 236 Centenary
Took place on Monday 10th April 2017.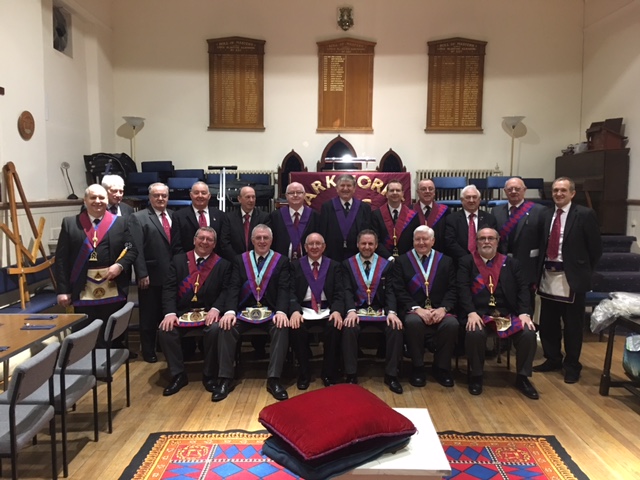 Supreme Grand Chapter Convocation
Took place on Friday 17th March 2017. Four members of the Province were installed into offices in Supreme Grand Chapter.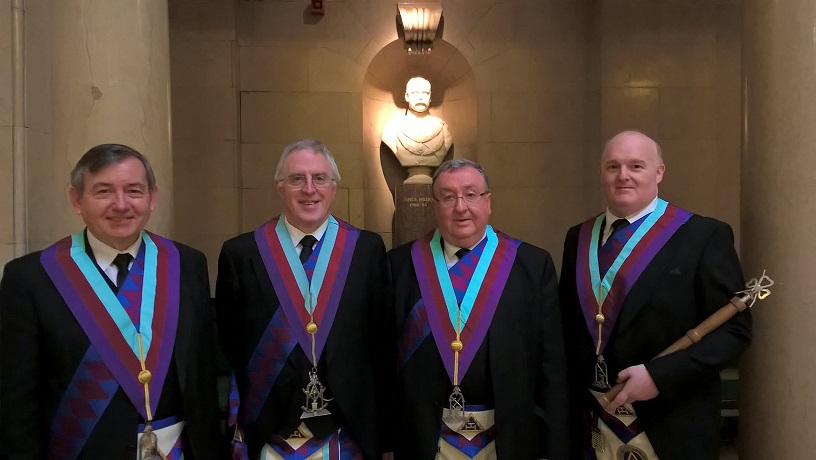 Pringle Johnstone (2nd Grand Standard Bearer), James G. Turnbull (2nd Grand Principal), J. Stewart Wood (Grand Treasurer), Ian H Duncan (Depute Grand Director of Ceremonies)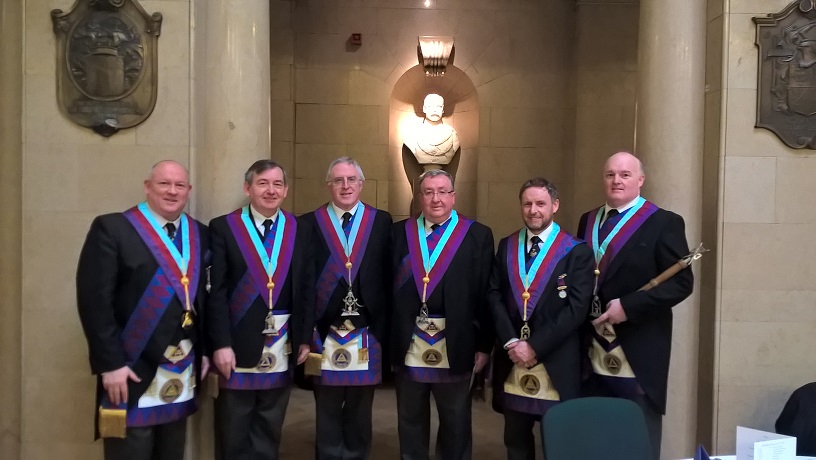 Immediate Past Grand Superintendent David W. McMorris (left) and Grand Superintendent Alexander R. Brown (second from right) with Supreme office bearers.
East Kilbride Cryptic Council 25th Anniversary
Took place on Saturday 11th March 2017.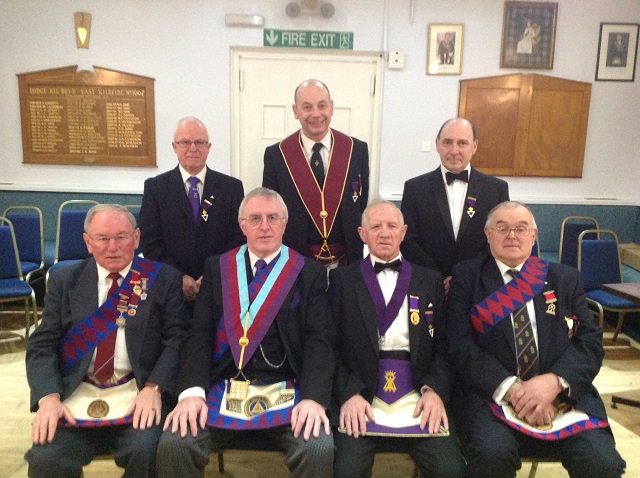 Founder members of the Cryptic Council
(Back Row Left to Right) Willie Sime, John Stevenson, James Harper
(Front Row Left to Right) Eddie Feeney, James Turnbull, Edward Murray, David Mitchell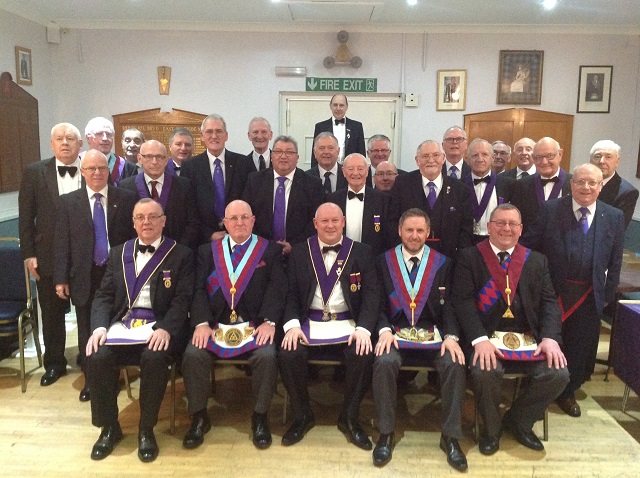 Members of East Kilbride Cryptic Council 781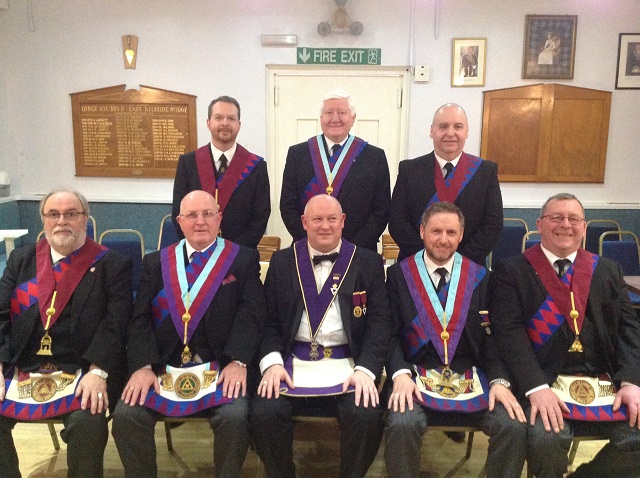 Provincial Grand Chapter who carried out the rededication accompanied by George G. Alexander and David W. McMorris.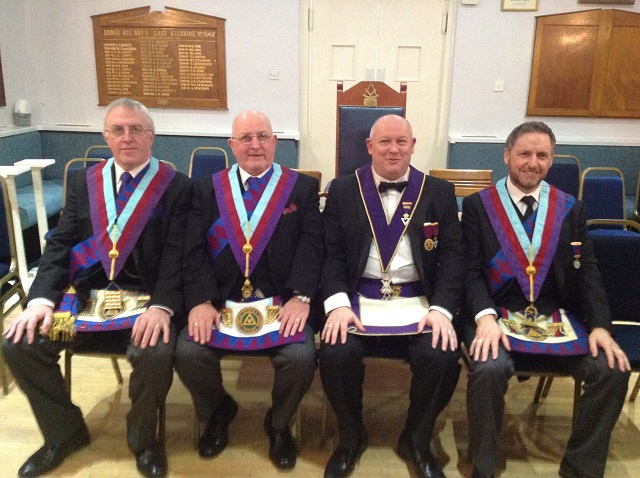 James G. Turnbull (2nd Grand Principal), George G. Alexander (Past Depute First Grand Principal), David W. McMorris (EK781 Thrice illustrious Master), Alexander R. Brown (Grand Superintendent)